Equipment Upgrades for Inert Gas Systems
Your Alfa Laval Smit Combustion (FU) inert gas generator provides effective cargo safety, but its fuel efficiency is possible to improve. Upgrading it with the Alfa Laval Automatic Fuel Efficiency Module (AFEM) can reduce its operating costs by up to 40 %.
With the AFEM installed, your inert gas generator will produce the exact amount of inert gas needed during offloading, rather than the usual fixed amounts set by your crew. Compared to manual control, the AFEM reduces fuel consumption by as much as 40 %. This cuts fuel costs as well as emissions, creating a very rapid payback time.
To ensure optimal performance, the AFEM is always installed and commissioned by an Alfa Laval service engineer.
When running an inert gas generator at fixed capacity, one of our customers consumed 148 tonnes of fuel over a period of 18 months. After upgrading with the AFEM, calculations for this customer showed that automatic adjustment of fuel and combustion air would save a projected 68 tonnes – nearly 46 %.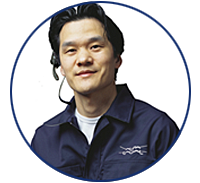 Vänligen kontakta oss för frågor och serviceförfrågningar.
Vid akuta tjänster för varv och sjöfart, ring +46 4636 7700.
Benefits
Up to 40 % reduction in fuel consumption
Reduced vessel emissions
Less maintenance and no periodic adjustments
Simple, automatic operation
Leaflet
Equipment Upgrades for Smit IGG
Scope of supply
The AFEM upgrade is available for the following Alfa Laval Smit inert gas generators:
Alfa Laval Smit Combustion (FU) ≥2000 m3/h with manual capacity and oxygen control system
Alfa Laval Smit Combustion (FU) ≥2000 m3/h with previous generation automatic capacity control
The upgrade comprises the following components, installed as a module:
PLC-based control panel
Fuel oil pump motor and control panel
Burner lance actuator
Alfa Laval oxygen analyzer
Burner oil supply line modification kit
A modified set of drawings is provided upon completion of the upgrade.
Scope of service
An Alfa Laval service engineer installs the upgrade kit and commissions the AFEM during your vessel's normal operation or dry docking. The process takes around three days and includes the following:
Standard upgrade kit with everything needed for complete installation
Installation of panels and components
Modification of the existing inert gas generator
Full commissioning, testing and fine-tuning
Crew instruction
Other 360° Service Portfolio services for your equipment
Alfa Laval Condition Audit for Inert Gas Systems
Alfa Laval Troubleshooting for Inert Gas Systems
Alfa Laval Training for Inert Gas Systems
Alfa Laval Spare Parts for Inert Gas Systems