Commissioning Supervision for freshwater generators
Strong familiarity with freshwater generator technology is essential for avoiding costly damage, especially when readjusting the unit or installing one for the first time. Commissioning Supervision from Alfa Laval gives you the knowledge you need to make sure you have a smooth and successful start-up.
What we do
If you lack the in-house resources to manage successful commissioning of your freshwater generator, an experienced expert from Alfa Laval can supervise the process and assist with fine-tuning and optimization. This can be particularly important following rig moves, when readjustment of the unit is required. In addition to ensuring trouble-free start-up and minimizing the risk of unplanned downtime, Commissioning Supervision provides hands-on training, meaning your operators will gain a deeper understanding of all the freshwater generator's features.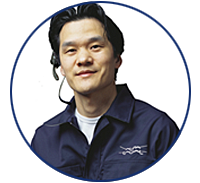 Vänligen kontakta oss för frågor och serviceförfrågningar.
Vid akuta tjänster för varv och sjöfart, ring +46 4636 7700.
Benefits
Trouble-free process start-up
Maximum uptime
Better management and optimization of your maintenance costs, thanks to training
Scope of service
Alfa Laval service engineers supervise commissioning and advise how to optimize your process. Services include:
Commissioning supervision during start-up
Optional customer training package
Commissioning report
Other 360° Service Portfolio services for your equipment
Cleaning Services for freshwater generators
Commissioning for freshwater generators
Condition Audit for freshwater generators
Exchange for freshwater generator plate packs
Performance Audit for freshwater generators
Preventive Maintenance for freshwater generators
Reconditioning for freshwater generators
Redesign for freshwater generators
Repair for freshwater generators
Replacement & Retrofit for freshwater generators
Service Kits for freshwater generators
Service Tools for freshwater generators
Spare Parts for freshwater generators
Training for freshwater generators
Troubleshooting for freshwater generators