Training for freshwater generators
The better your crew knows how to use and maintain your Alfa Laval freshwater generator, the better the results you can expect from it. Alfa Laval Training Services for freshwater generators provide understanding that can increase uptime and optimize performance.
What we do
Through Alfa Laval Training Services, our experts raise the competence level of your crew, expand their skill sets and motivate them to optimize freshwater generator performance. Our training courses combine product and application basics with service instruction and hands-on training exercises. This is especially important when a new freshwater generator is installed, or when an older installation is redesigned.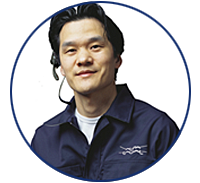 Vänligen kontakta oss för frågor och serviceförfrågningar.
Vid akuta tjänster för varv och sjöfart, ring +46 4636 7700.
Benefits
Improve crew knowledge
Optimize equipment performance and lifetime
Increase safety and production reliability
Plan and conduct maintenance at the right intervals
Reduce operating and maintenance costs
Scope of service
Alfa Laval Training Services are provided by highly qualified Alfa Laval service engineers with deep freshwater generator and process knowledge. Whether standard or customized, they offer an effective mix of practical and theoretical elements. Typical courses include:
Start-up training
Maintenance and troubleshooting training
Process training
Depending on your specific needs, the courses can last one, two or five days. Courses can be arranged:
On your vessel or site
At your local Alfa Laval office
At your regional Alfa Laval training centre
Other 360° Service Portfolio services for your equipment
Cleaning Services for freshwater generators
Commissioning for freshwater generators
Commissioning Supervision for freshwater generators
Condition Audit for freshwater generators
Exchange for freshwater generator plate packs
Performance Audit for freshwater generators
Preventive Maintenance for freshwater generators
Reconditioning for freshwater generators
Redesign for freshwater generators
Repair for freshwater generators
Replacement & Retrofit for freshwater generators
Service Kits for freshwater generators
Service Tools for freshwater generators
Spare Parts for freshwater generators
Troubleshooting for freshwater generators