Uranium
Uranium production requires a deep understanding of how to best process varying ore compositions and cutting-edge technologies that reduce the use of energy, water and chemicals. From heating and cooling, leaching and thickening to solvent extraction, precipitation and enrichment, uranium producers count on Alfa Laval for heat transfer, separation and fluids handling equipment that optimize processes and boost yields.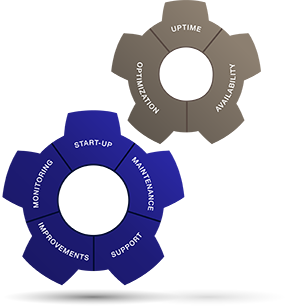 Vårt globala servicenätverk har särskilda specialister med kunskap om just din bransch. Vi är här för att hjälpa dig med delar och expertis, var och när du än behöver dem.
Alfa Laval 360°-serviceportföljen täcker alla dina behov under utrustningens livslängd – från uppstart, underhåll, support och förbättringar till övervakningstjänster – för maximal drifttid, tillgänglighet och optimering.
Genom att minimera dina totala ägandekostnader kan vi hjälpa dig att vara steget före dina konkurrenter.
Läs mer om vårt serviceerbjudande här
---
Optimizing uranium milling and
refining processes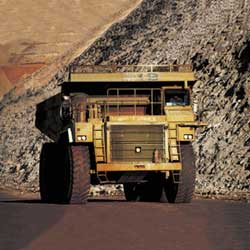 Alfa Laval expertise, equipment and services address industry challenges by cutting energy, water and chemicals consumption, minimizing environmental impact, and ensuring efficient and continuous uranium milling and refining processes.
Introducing Alfa Laval heat exchangers into uranium processing lines not only increases thermal efficiency, but also reduces costs, energy consumption and environmental impact. Their compact size saves space, reduces installation outlay and makes it viable to build equipment using corrosion-resistant alloys, which are ideal for aggressive environments and extreme temperatures.
Self-cleaning technologies in our heat exchanger equipment reduce maintenance, minimize fouling and generate additional revenues through the re-use and resale of valuable by-products.
Alfa Laval spiral heat exchangers, decanter centrifuges, drum thickeners and separation solutions help you maximize processes and profits throughout every phase of uranium production – from heating and cooling, leaching and thickening to solvent extraction and precipitation.
Alfa Laval spiral heat exchangers enable the smart reuse of heat from hot rich leaching agents to pre-heat the incoming leaching agents. At the same time, the rich leach medium is cooled prior to leaching, soild-liquid separation and solvent extraction.
Compared to traditional filters, using Alfa Laval decanter centrifuges in yellowcake separation produces drier cake using less energy and thereby cuts costs for subsequent drying.